On October 19, 2022, the highly anticipated K2022 exhibition finally officially kicked off.
The Chen Hsong Group made a stunning grand appearance at booth B43, Hall 13, Düsseldorf Exhibition Center, Germany, with brand-new products, impressing potential buyers.
Embracing the three main themes of "Circular Economy, Climate Protection and Digitalization" at the K Show, Chen Hsong Group displayed two cost-effective injection moulding solutions and succeeded in attracting a large amount of " visitor traffic" on this first day!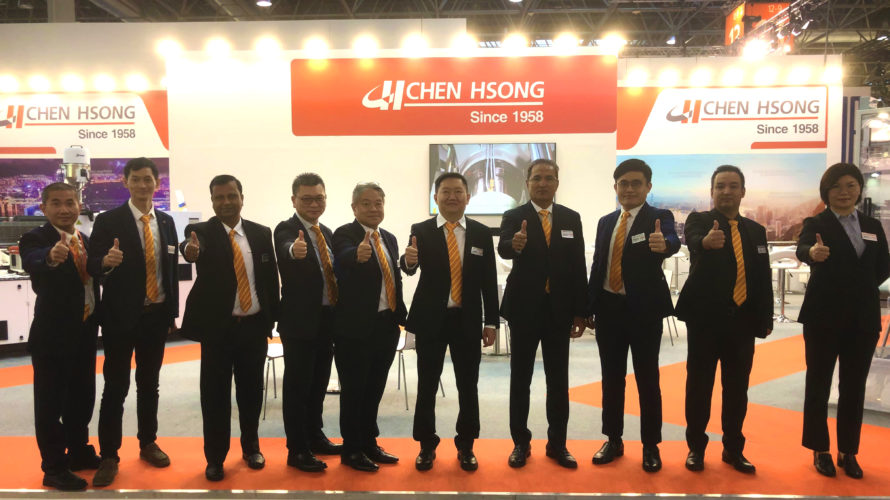 Welcoming Old and New Friends Alike
On the first day, our booth was not surprisingly crowded and popular! In the endless stream of people, we welcomed countless old and new friends, exchanged details, and set up and conducted in-depth updates on market conditions, solutions, and business cooperation opportunities.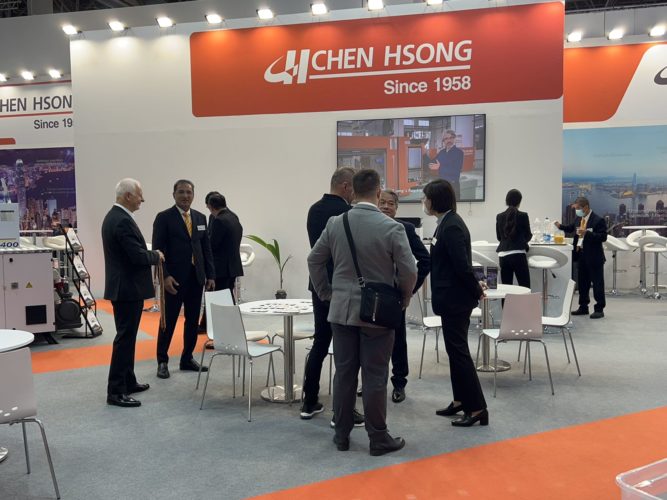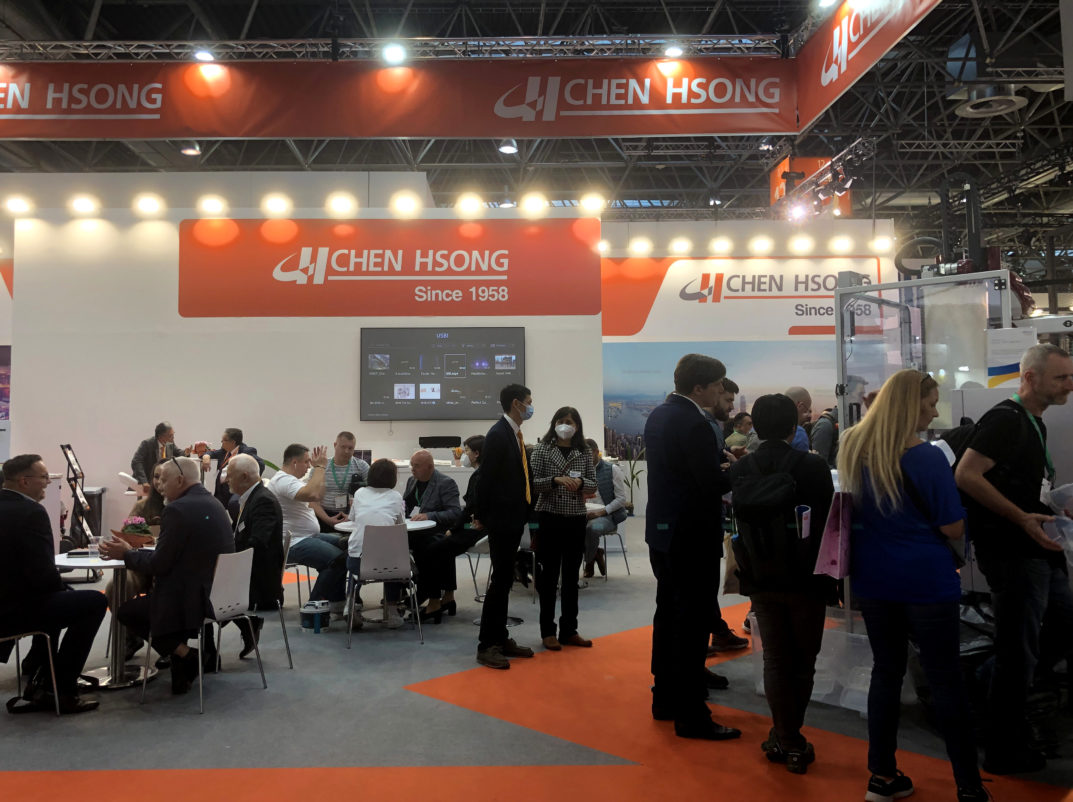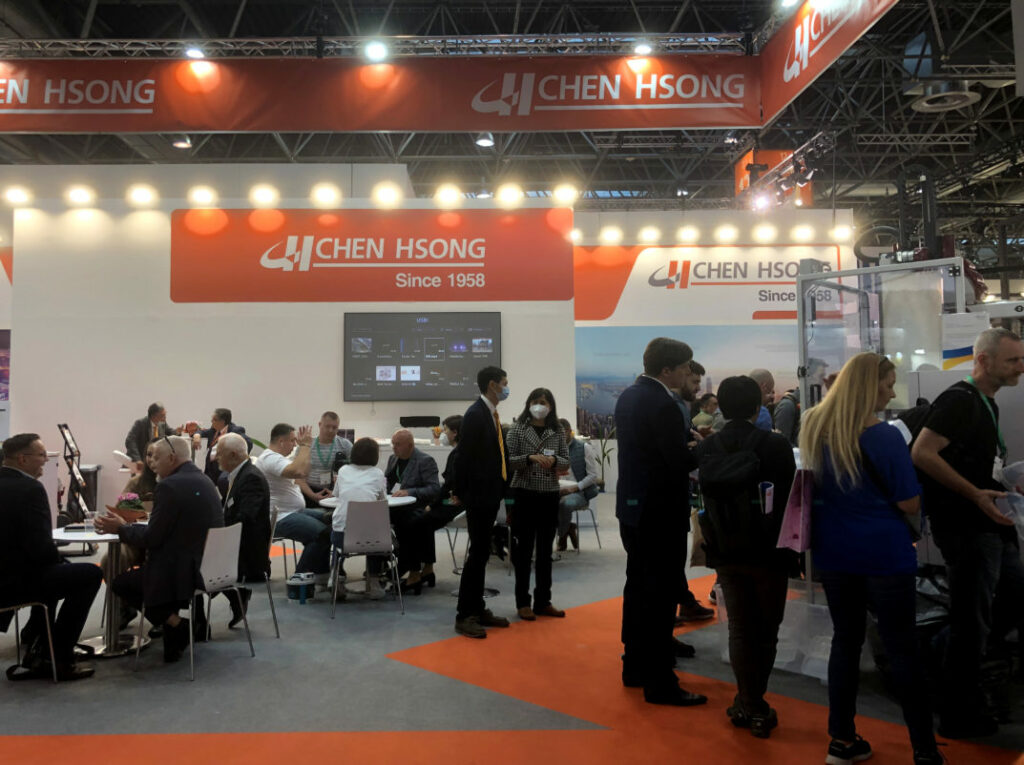 HIGHLIGHT 1
SPEED-PACK II High-Speed Packaging Machine
What does it mean to perform "really fast"?
How can injection moulding be both fast and precise? Chen Hsong's unique Japanese Precision Hydraulic™ Technology allows you to have both, and Chen Hsong's SVP/3 third-generation servo technology delivering world-class stability and energy-saving performance was clearly demonstrated on-site in the form of the new SPEED-PACK II 400 high-speed packaging machine setup.
The resulting production of in-mould labelled dessert cups fully reflects smart energy saving, high efficiency, stability, and high quality, earning us quite a few thumbs up from industry professionals that came to see how it's really done.
HIGHLIGHT 2
JM168-MK6.6 Servo Injection Molding Machine
The new MK6.6 series injection moulding machine series is our latest upgrade to the extremely popular MK6 series. Many aspects have been optimized to near perfection by the same top technical engineering team from Japan that gave us the first edition. The New MK6.6 just like its predecessor is an all-rounder that stands for high stability, high efficiency, and high adaptability.
The JM168-MK6.6 servo injection moulding machine on site demonstrated the production of food containers with lids, and once more won the appreciation of customers and viewers with its stable production and efficiency, which perfectly matched the strict requirements of the European market for mechanical stability and precision.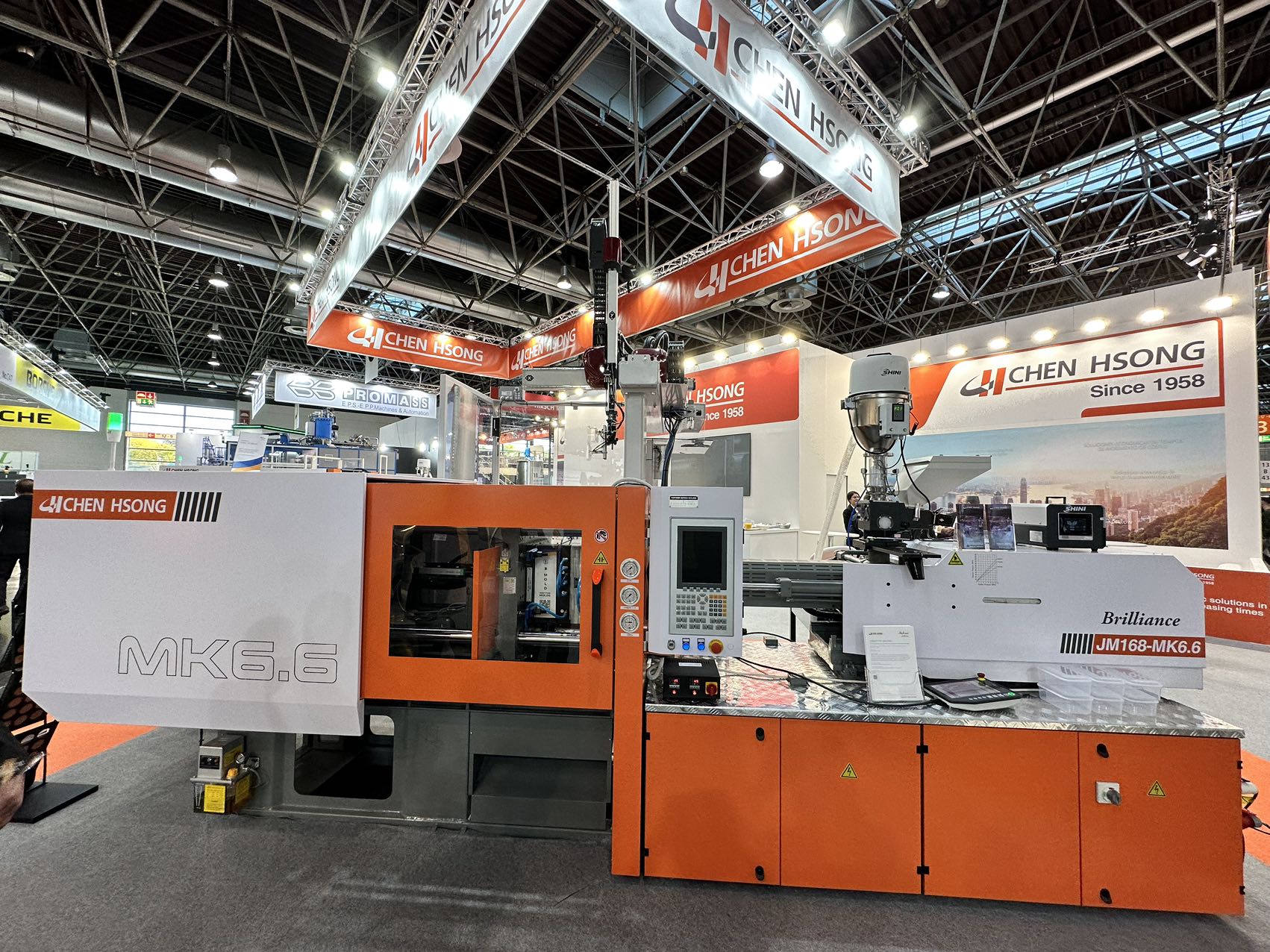 It's Just Begun!
The show has just started, come, and see for yourself what solutions we can offer. Chen Hsong is in Hall 13, Booth number B43… but I'm sure you'll find us easily. Just look and follow the wows!
We'll continue our live coverage of K 2022 on a regular basis – keep looking at this space!