From April 17-20, the highly anticipated CHINAPLAS 2023 concluded at the Shenzhen Convention & Exhibition Center. This premier Asian event for the plastics and rubber industry saw enthusiastic participation and global attention as attendees explored the latest products and breakthrough technologies.
Celebrating 65 Years of Excellence
Time stands as the ultimate testimony for a company, while products narrate its story, celebrating 65 years of excellence, our booth featured four industry themes and six new products, highlighting the company's ingenuity and technological leadership.As the international injection moulding event coincides with Chen Hsong's anniversary celebration, we've put our heart and soul into presenting an outstanding industry showcase for our worldwide customers.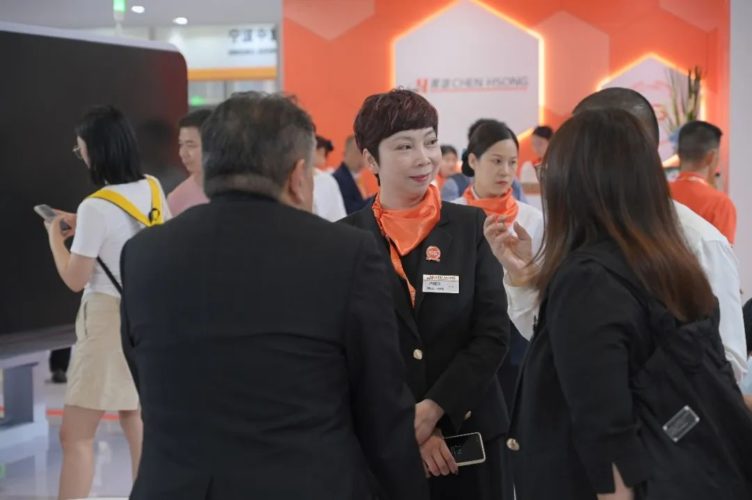 Our 500sqm exhibition space featured Chen Hsong's signature orange colour, artfully combined with our new 65th-anniversary logo elements. The sleek, modern, and thematic design captures our development philosophy of blending tradition with innovation, reflecting the vibrant energy of our 65-year-old national brand as it forges ahead.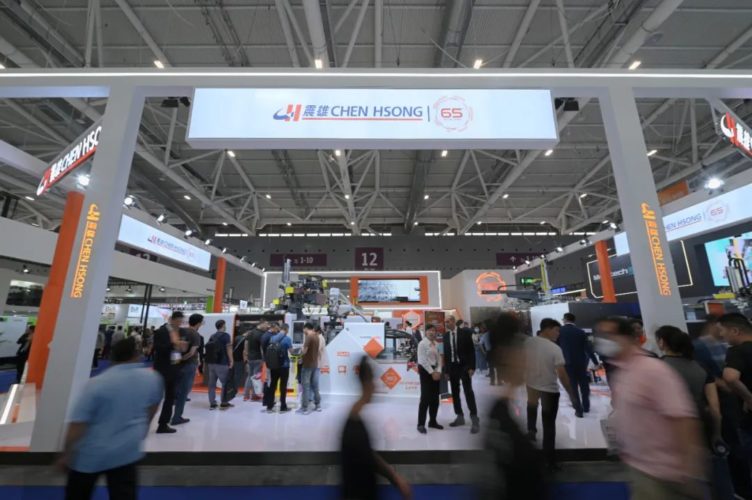 Our exhibition featured four main themes: "Automotive Parts," "Medical Supplies," "Optics and Lenses," and "Daily Necessities," catering to the diverse needs of industry clients. These areas integrated various technical aspects such as host equipment, moulds, peripheral automation, and product testing to offer comprehensive and competitive solutions.By demonstrating advanced injection moulding processes in real time, customers were able to witness the moulding procedures and examine the finished products. This hands-on experience allowed them to appreciate Chen Hsong's products' technical strengths of "high efficiency, precision, and stability," as well as our in-depth understanding of customer pain points.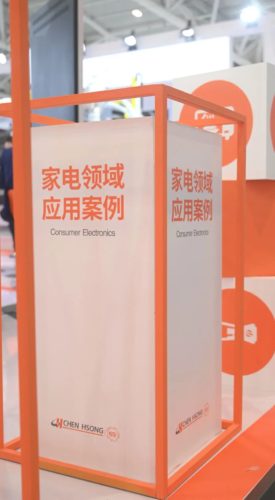 Six Game-Changing Machines Defying Industry Standards
Chen Hsong's core philosophy is : "Your need is our Command."Defying industry norms of launching one or two new models annually, Chen Hsong introduced six new products at the exhibition, enabling customers to personally experience our cost-effective and efficient injection moulding solutions.Visitors discovered the futuristic all-electric SPARK AE series, the ultimate-performance MK6 PRO and MK6 max, the performance-driven hybrid SPARK EH series, a new large two-platen TP SMART series, and a new third-gen multi-material machine the DM III.If that wasn't enough the industry 4.0 MEGA CLOUD platform was available on-site helping customers to transform and upgrade their industries.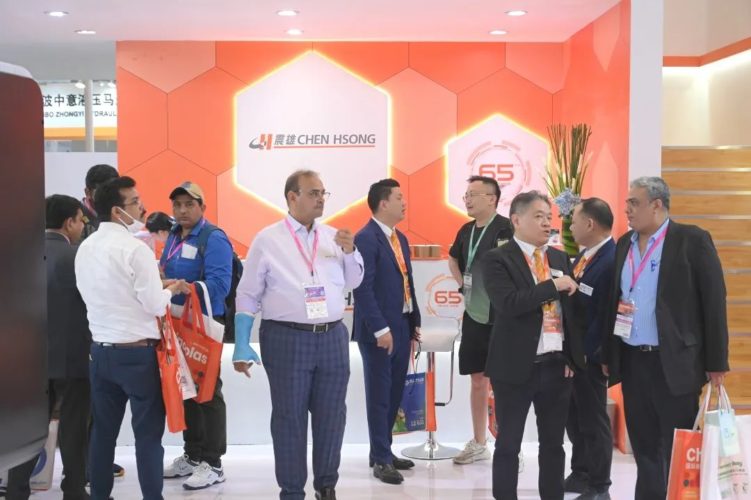 01 – New MK6 Series: Unleashing the Ultimate Potential in Injection Molding
The MK6 series injection moulding machines boast an impressive 98% turnover rate, thanks to their high-speed, stable operation, fluid overall action, and precise products. They truly embody a fusion of "precision, speed, and stability." At the exhibition, we introduced two new additions to our MK6 series: the MK6 PRO professional edition and the MK6 max luxury edition, offering greater possibilities for injection moulding production.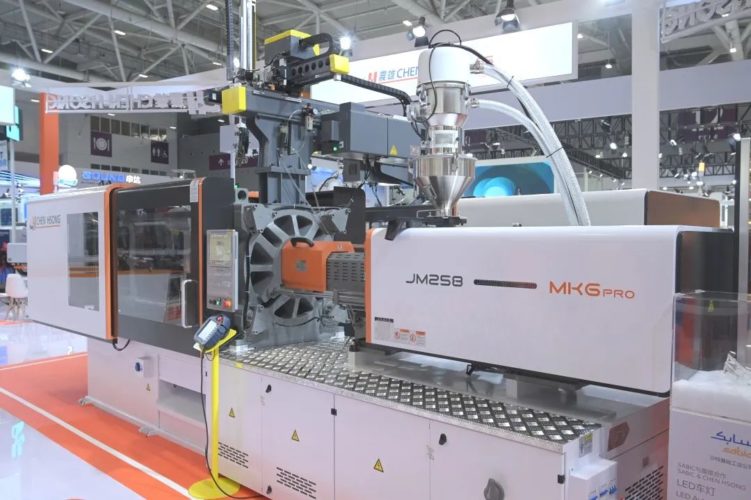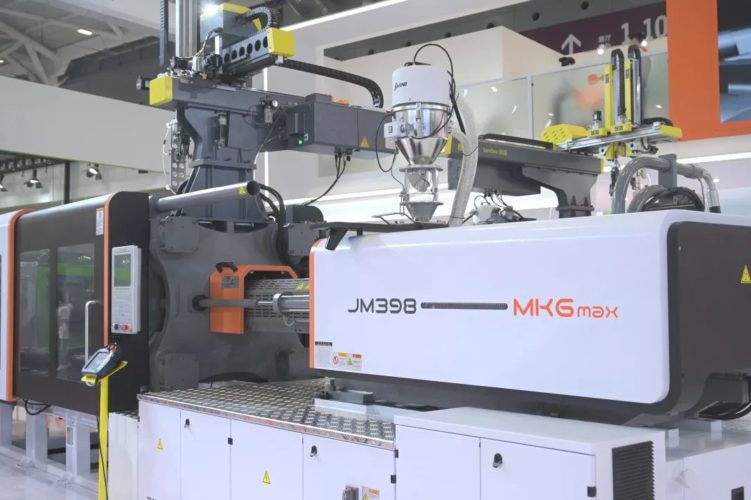 Both products feature our unique patented technologies such as high-stability structural gears, high-strength platens advanced plasticizing screw designs and high-precision linear guides. These innovations effectively enhance production qualification rates and cater to diverse production requirements. The moulding cycle offers a significant advantage, delivering tangible economic benefits to customers. High-end core computer chips enhance product speed, accuracy, and stability, making intelligence and efficiency standout features.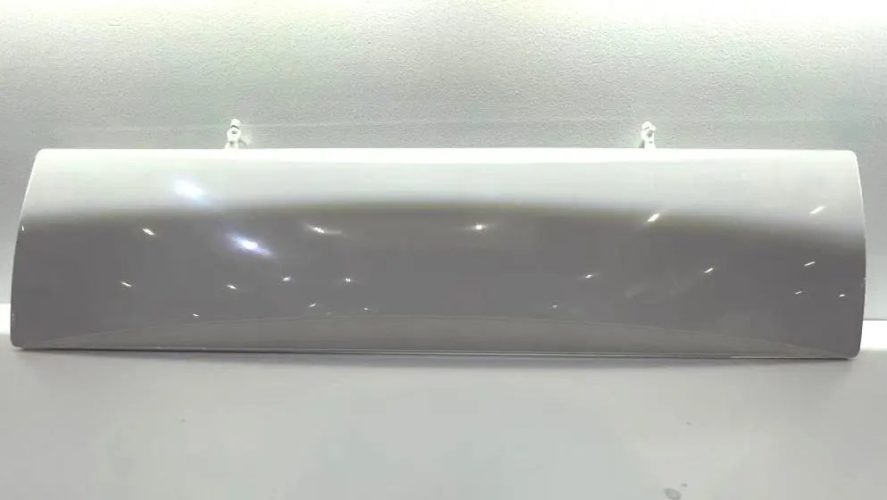 Our MK6 max demonstrated an "air conditioning panel" moulding solution with a single cavity, a 35-second cycle, and a 440g weight.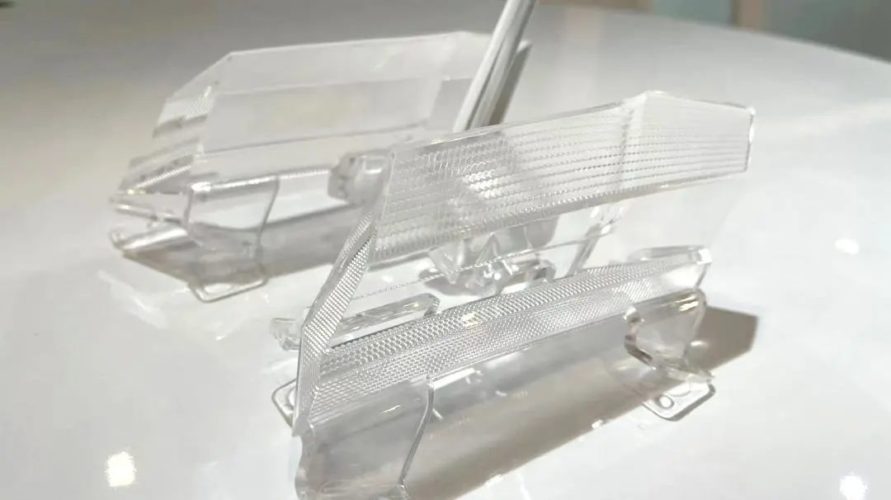 The MK6 PRO showcased a "light guide plate" moulding solution for the automotive parts industry, featuring a single cavity for a PC material product weighing around 175g and a 300-second cycle time. These energy-saving, efficient, and high-performance machines are designed to achieve the ultimate goal of 100% intelligent production.
Click here for machine details>>
02- All-Electric Excellence: Pioneering Achievements in Injection Molding
All-electric injection moulding machines offer high speed, efficiency, and precision, making them ideal for processing high value-added, high-tech, and energy-efficient products in industries such as precision electronics, medical, and automotive parts. Our latest release, the SPARK AE series all-electric injection moulding machine, features four meticulously developed core patented technologies, is paired with the industry's top precision components, and includes a dedicated electric control system for all-electric injection moulding machines. The SPARK AE series boasts outstanding energy-saving, control, and processing capabilities.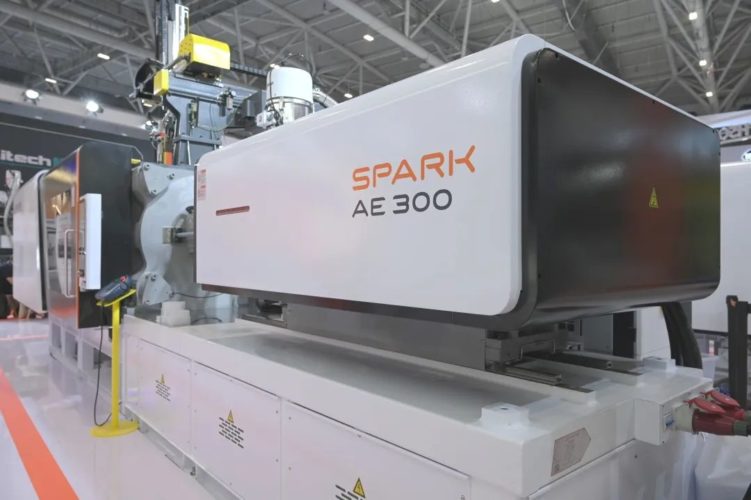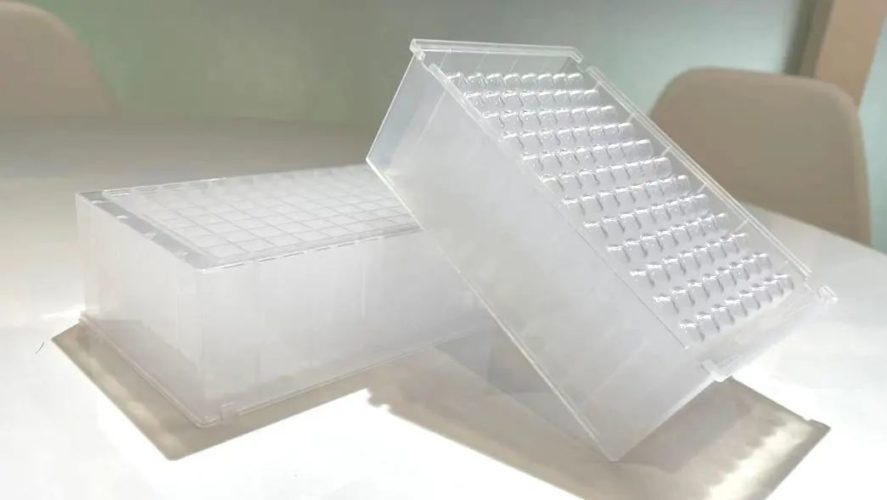 At the exhibition, we showcased an injection moulding solution for the medical industry. A medical deep well plate featuring a single cavity with two outlets and a product weight of 85g, along with a moulding cycle of approximately 36 seconds. This demonstration highlighted our technological innovation in energy conservation, environmental protection, and the circular economy, offering customers a fresh experience of green production while optimizing the working environment.
Click here for machine details>>
03- Five-in-One: Unleashing Efficiency and Versatility in Every Aspect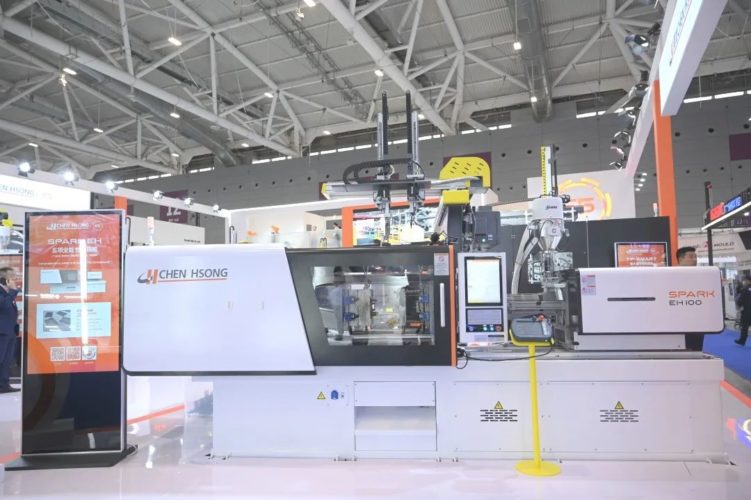 Discover the SPARK EH series, our new flagship electric injection moulding machine, designed to elevate your business with its five key advantages: wide applicability, powerful performance, efficient control, precision and reliability, and energy-saving with noise reduction.The machine combines ultra-high-speed injection for ultra-thin-walled products with high-pressure holding requirements for ultra-thick products. Its highly responsive dynamic servo system seamlessly integrates hardware and software, enhancing the machine's energy-saving, comprehensiveness, productivity, and yield capabilities.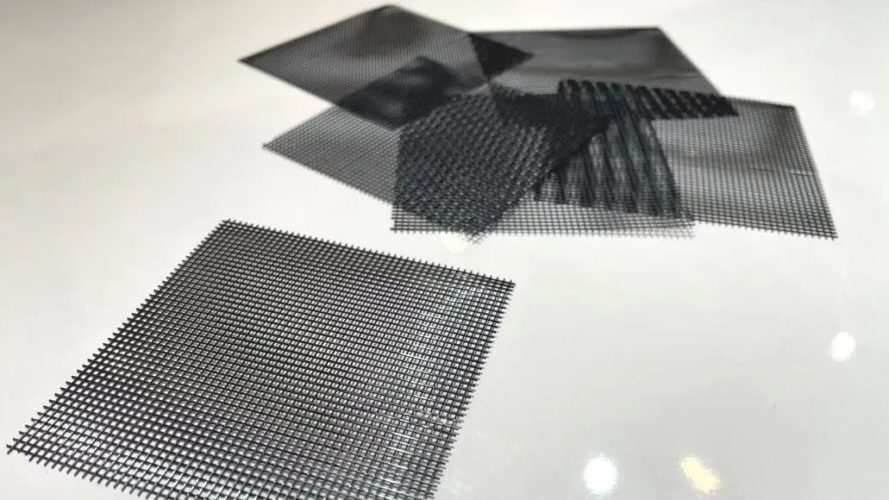 At the exhibition, we showcased a "super-thin LED grid screen" made of PC material, featuring a single cavity, an 18-second product cycle, and a product weight of just 0.8g.
Click here for machine details>>
04- Our new TP-SMART Two-platen
With decades of R&D expertise, Chen Hsong has precisely identified the development direction of the mid to large-sized injection moulding technology market, leading to the launch of our new TP-SMART two-platen injection moulding machine. This machine not only effectively reduces the machine's size and increases space utilization, but also meets users' growing demands for precision and speed, continuously enhancing the overall performance.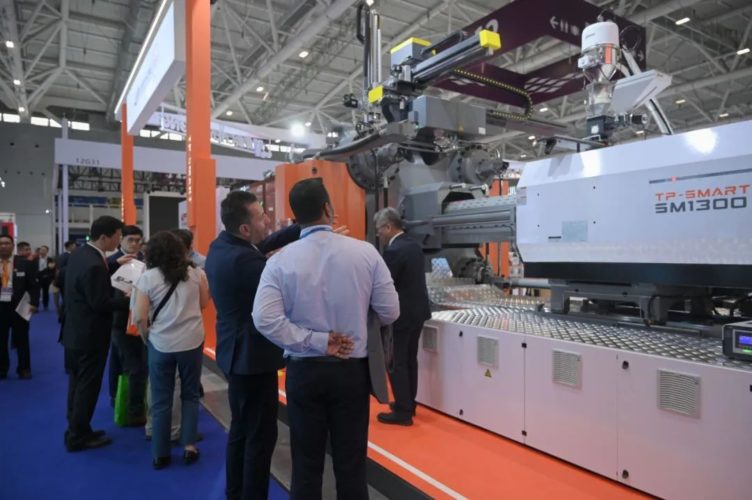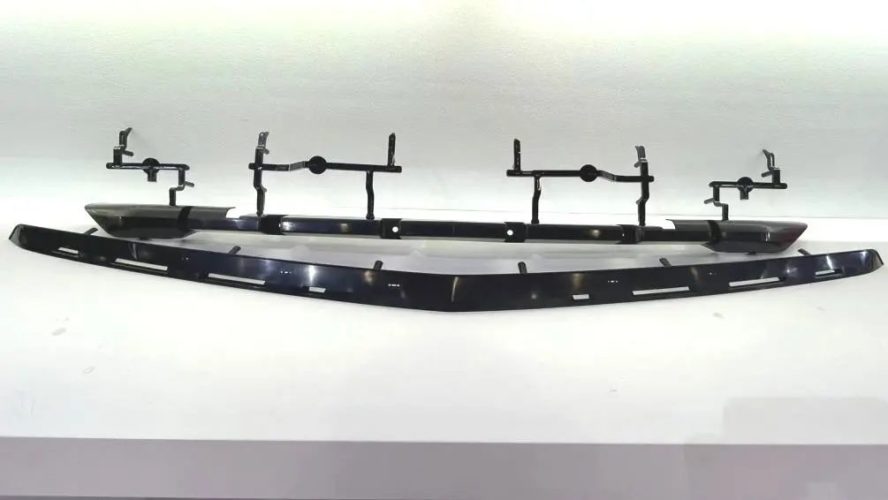 At the exhibition, we showcased a representative solution for the automotive industry: a "car engine hood decorative strip" made of ABS material, featuring a single cavity, a product weight of approximately 350g, and a molding cycle of 50 seconds. This entire solution demonstrated its unrivaled cost-effectiveness, fulfilling customers' requirements for energy efficiency, precision, and reliability in large injection molding solutions. By choosing our TP-SMART series, you'll experience the advantages of continuous innovation and performance upgrades that cater to your evolving needs.
Click here for machine details>>
05- DM III: Embracing the Digital Future of Multi-Material Expertise
Drawing from decades of R&D experience, we've launched the DM III, our all-new third-generation digital control multi-material injection moulding machine. With modular and combinational design, a dedicated computer, and a fast, smooth, and accurate servo motor-driven turntable, the DM III produces dual-material products in one shot. This highly reliable machine is ideal for industries requiring small-batch, multi-variety production with unique demands.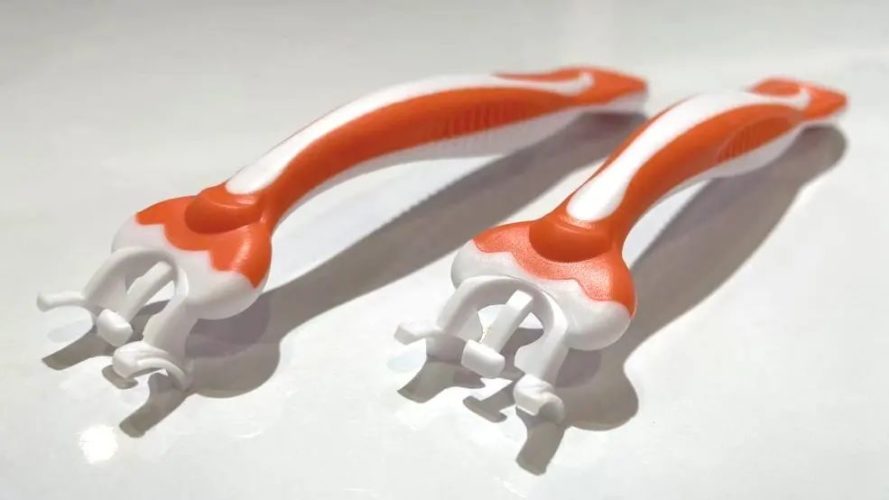 At the exhibition, we showcased an innovative and efficient solution for the daily necessities industry: a "razor handle" made of HIPS for hard plastic and TPE for soft plastic. The mold featured 12 cavities, a 32-second cycle time, and product weights of 85g (hard plastic) and 75g (soft plastic).
Click here for machine details>>
Innovative Technology: Making Injection Molding Easy
With our advanced injection moulding technology, Chen Hsong makes the injection moulding process simple and efficient. Our latest innovations, such as internationally advanced two-plate technology, super energy-saving all-electric technology, and precise hydraulic technology with rapid and accurate response capabilities, have paved the way for our competitive advantage in production efficiency and effectiveness.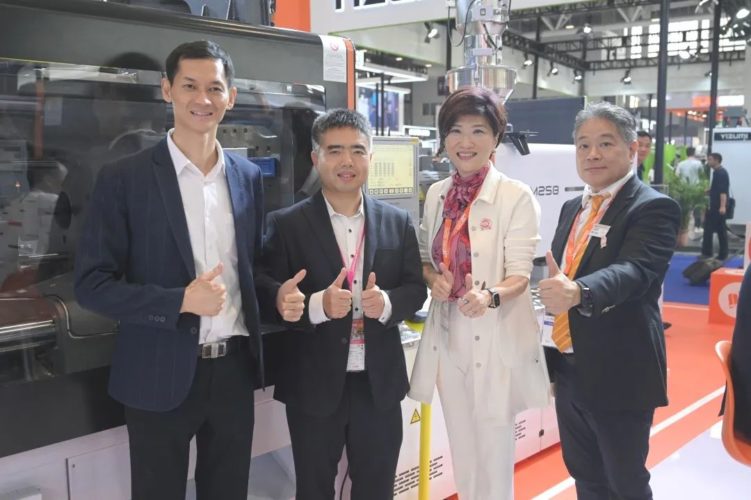 Looking Ahead: Continuing to Deliver Excellence
At Chen Hsong, we are grateful for the trust and support of our customers over the past 65 years. As we continue our journey, we remain committed to our corporate mission and foundation, driving us to persistently pursue technology, dedicate ourselves to product craftsmanship, and prioritize our commitment to our customers.With these values at our core, we believe that we can earn even greater customer trust and success in the years to come. We've delivered excellence for the past 65 years, and we're committed to doing so for the next 100 years and beyond.