Countdown to Equiplast
Only a few days left until Equiplast 2023 kicks off! The excitement is building as we prepare to present our cutting-edge injection moulding machines at the Gran Via Venue in Barcelona. We're at Hall 3, Booth D24, from May 30 – June 2. Save the date!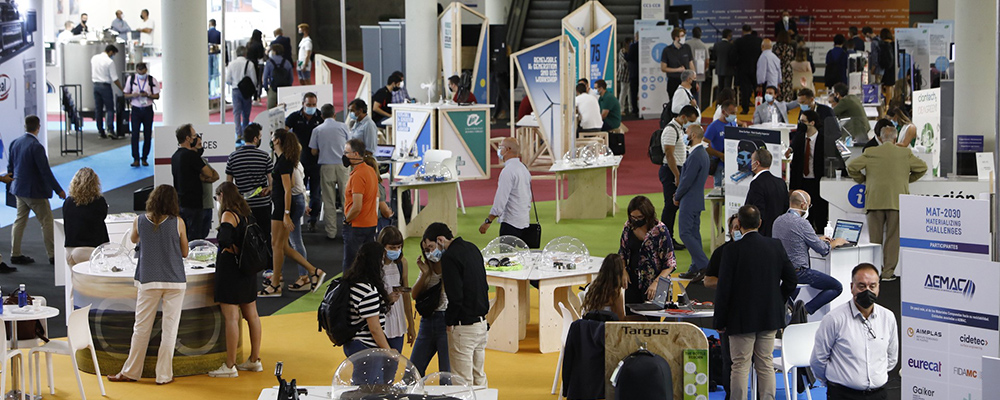 About Equiplast
Equiplast 2023 is more than just an event. It's the international meeting point for the plastics and rubber industry, promoting innovative, sustainable solutions for global environmental challenges. This year's focus: circular economy, digitalisation, and tech transfer – and we're excited to be part of it.
This year, Equiplast concentrates on three key pillars:
The Circular Economy: Emphasising innovation in recycling and reuse, aiming to create a circular market and to consider product end-of-life in design.
Digitisation: Underlining the vital role of digitalisation in enhancing cost-effectiveness, security, supply chain confidence, environmental impact minimization, and resource efficiency.
Tech Transfer: Encouraging collaboration between start-ups, technology and research centres, and industry stakeholders to devise sustainable future solutions.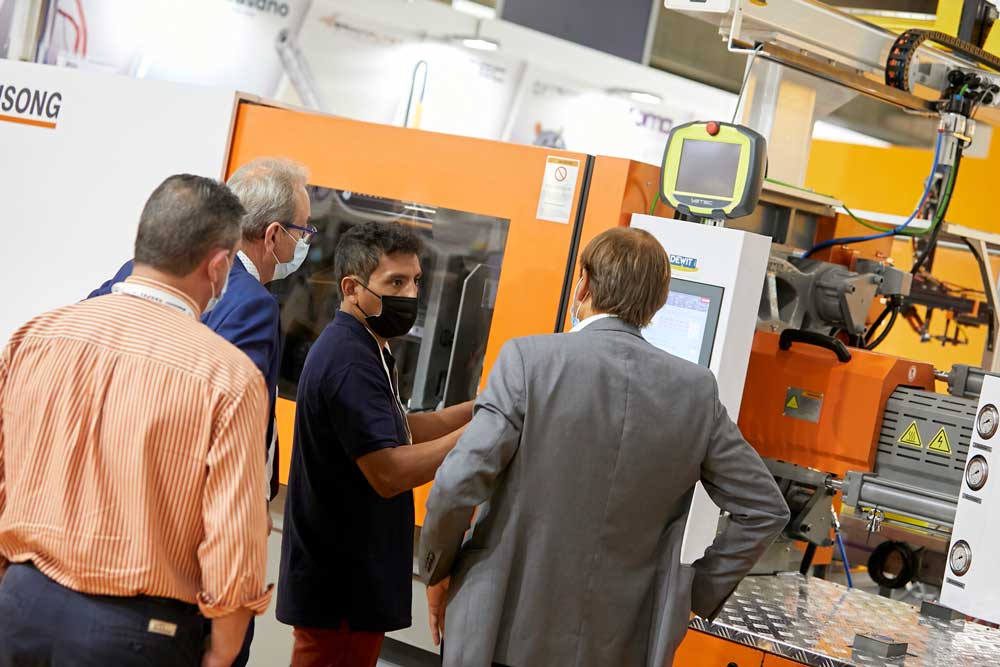 Chen Hsong's Innovative Solutions
Chen Hsong is poised to bring game-changing solutions to the plastics industry. Stay tuned for live demonstrations of our latest injection moulding machines, the JM208-MK6 PRO and SM100-SPARK each designed with sustainability, operational efficiency, and superior product quality in mind.


MK6 PRO -From Renowned Legacy to Next-level Performance!
Discover the evolution of injection molding with the MK6 PRO. Born from the renowned MK6 series, the PRO version stands at the crossroads of reliability and uncompromising performance – a true testament to Chen Hsong's pursuit of perfection.
This machine introduces a next-generation computing control platform, boasting lightning-speed responses, ultra-high precision, and repeatability. Our meticulously fine-tuned mechanics and hydraulics work seamlessly with state-of-the-art control algorithms, setting a new industry benchmark for low-pressure mould protection and precision pressure control.
Fast cycle times and optimized productivity for demanding applications with strict dimensional stability to the high-precision production of automotive, electronics and optical parts, the MK6 PRO has you covered.


SPARK : Revolutionising All-Electric Injection Moulding
The SPARK marks the latest evolution of our all-electric injection moulding solutions. This advanced machine is meticulously engineered to meet the needs of industry professionals who prioritize efficiency, precision, and sustainability.
With its ability to handle high-volume, fast-cycle production of demanding parts and boasting the lowest power consumption levels in the industry, the SPARK doesn't compromise on performance. It ensures superior long-term stability and high precision, catering to both mass production and specialized applications seamlessly.
Key features such as Agile Boost Control (ABC) for rapid response, All-Adapt (AA) versatility, and Auto Stress Release System (ASRS) for quality assurance, make this machine a game-changer!
The countdown to Equiplast 2023 is on, and we can't wait to see you there. Follow us on our social media platforms and website for real-time updates and news. For appointments and further inquiries, reach out to us anytime.
Barcelona, we're ready. Are you?