Last March AQUILA SERVICE team attended the specialized exhibition called MECSPE in the city of Parma, located in the middle of northern Italy. It's one of most industrialized areas in Europe.
AQUILA SERVICE is the official distributor in Italy for the machines of CHEN HSONG and JSW (The Japan Steel Works).
At this MECSPE exhibition we showed a JM128-MK6 from the newest series at our AQUILA booth. It aroused the interest of many visitors.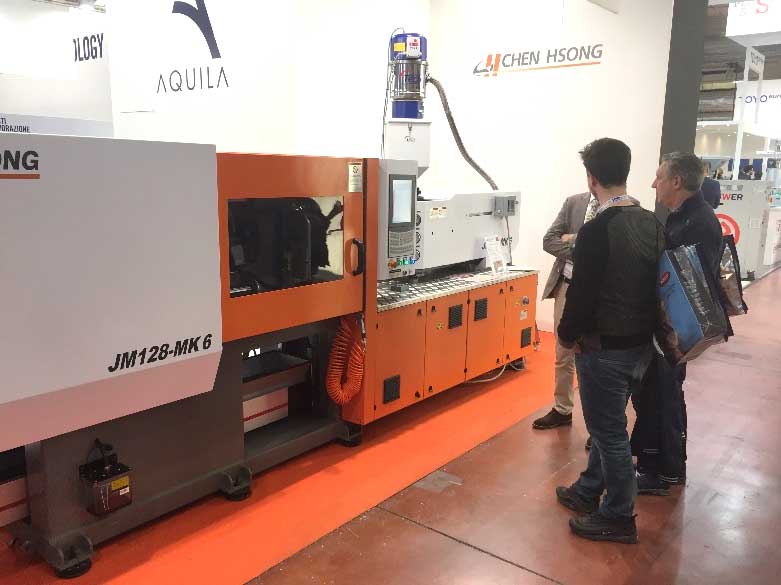 We produced a gadget article (stone) on this machine, made by a special material called MixCycling Sughera. It's a blend of recycled scraps of natural cork and synthetic rubber, made and patented by the Italian company Livingcap.
This material gives the product a smooth feeling which feels more like cork than plastic.
Cycle time was 48 sec. due to the high thickness of the part but the related energy consumption of the machine was really impressive: only 1,2 Kwh!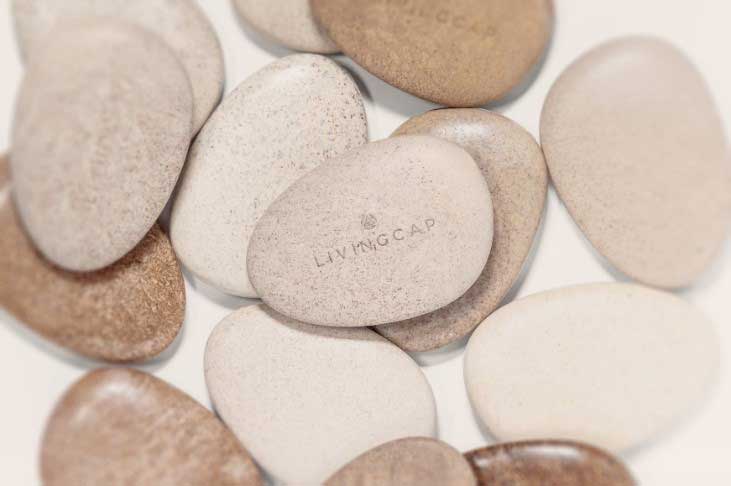 This unbelievable performance can be achieved thanks to the redesigned servo-hydraulic motion concept of the new Jetmaster MK6 series. It even surpassed the well-known good energy saving features of the former Easymaster series.
During the three days of MECSPE exhibition, the AQUILA booth was crowded with a lot of customers. They were sincerely interested in the features of the new MK6 series and at the end of the exhibition the JM128-MK6 has been sold.
The new MK6 series is equipped with the advanced Beckhoff X-Mold controller, which comes with a wide touch-screen display offering a nice and clear settings layout.
AQUILA SERVICE also provides a well appreciated aftersales service. This service includes operators training and support for moulding process optimization.